The Swiss National Bank and SIX launch the communication network Secure Swiss Finance Network (SSFN).
Anapaya delivers the SCIONTM software that powers the SSFN in close collaboration with telecommunication companies Sunrise, Swisscom, and SWITCH. SSFN increases the security and resilience of network connections to the SIC system and to other Financial Market Infrastructures (FMIs), it not only allows for the exchange of messages between FMIs and participants but also enables data to be exchanged securely between participants using the same architecture.
Greater control over data
Enables the sender of data to select their end-to-end data paths and control who sees their data.
More secure communications
Offers complete protection against cyber-attacks, including DDoS and routing attacks.
Fast fail-over solutions
Verified users will always have service available to them with reliable rapid service switching.
Boosted performance
A single point of access with better performance based on cost or latency level rules.
The SSFN is a SCION-based Isolation Domain (ISD) that will be used exclusively for the Swiss financial sector. It will allow for trusted communication between Swiss financial institutions and their infrastructure in a more efficient way.
Isolation Domains (ISDs) such as SSFN combine the advantages of private and public networks and present an innovative breakthrough for Swiss financial institutions and their IT infrastructure. It offers a decentralised any-to-any architecture, extreme reliability, protection against network-level threats, and clearly defined governance and trust anchors: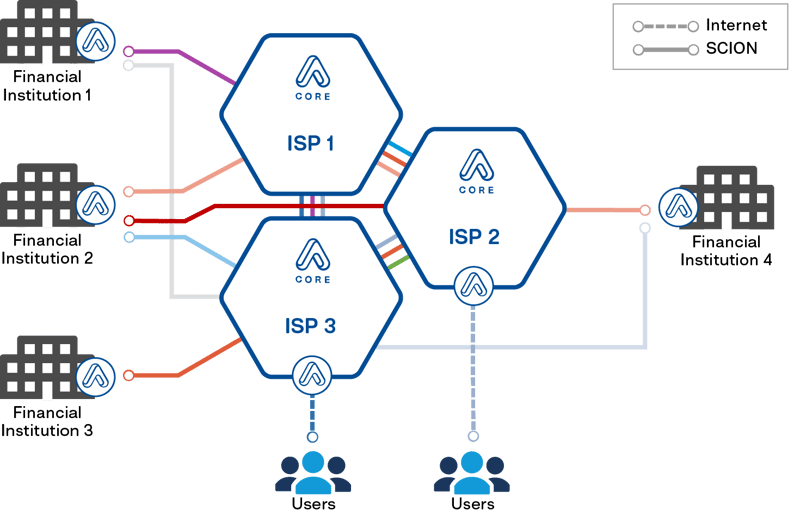 End-users or employees of SSFN participants are able to securely connect from home or any other remote location without accessibility, performance or security concerns.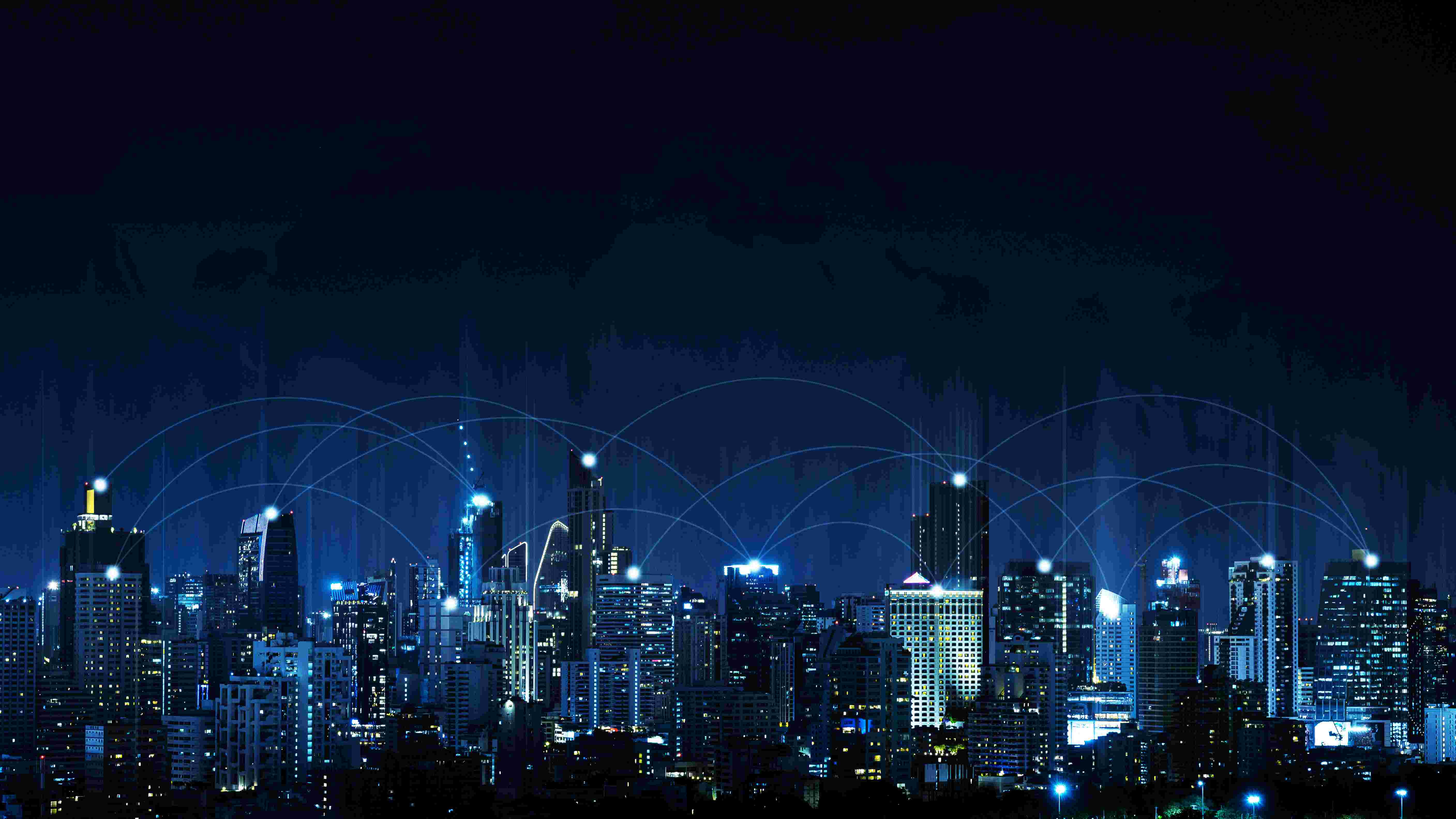 A flexible, any-to-any architecture
Each user can communicate in a closed network efficiently with every other SSFN member. This flexible architecture enables fluid and efficient digital transactions with the Swiss Financial Sector, while data senders and recipients can connect through the same or different carriers, enabling them to be carrier independent.
Unprecedented reliability and performance
The SSFN provides additional protection against cyber risks such as Distributed Denial of Service (DDoS) attacks and BGP (traffic) hijacking in comparison to internet connections. Users have instant failover measures to guarantee business continuity and keep application sessions going, even if a physical supply line fails.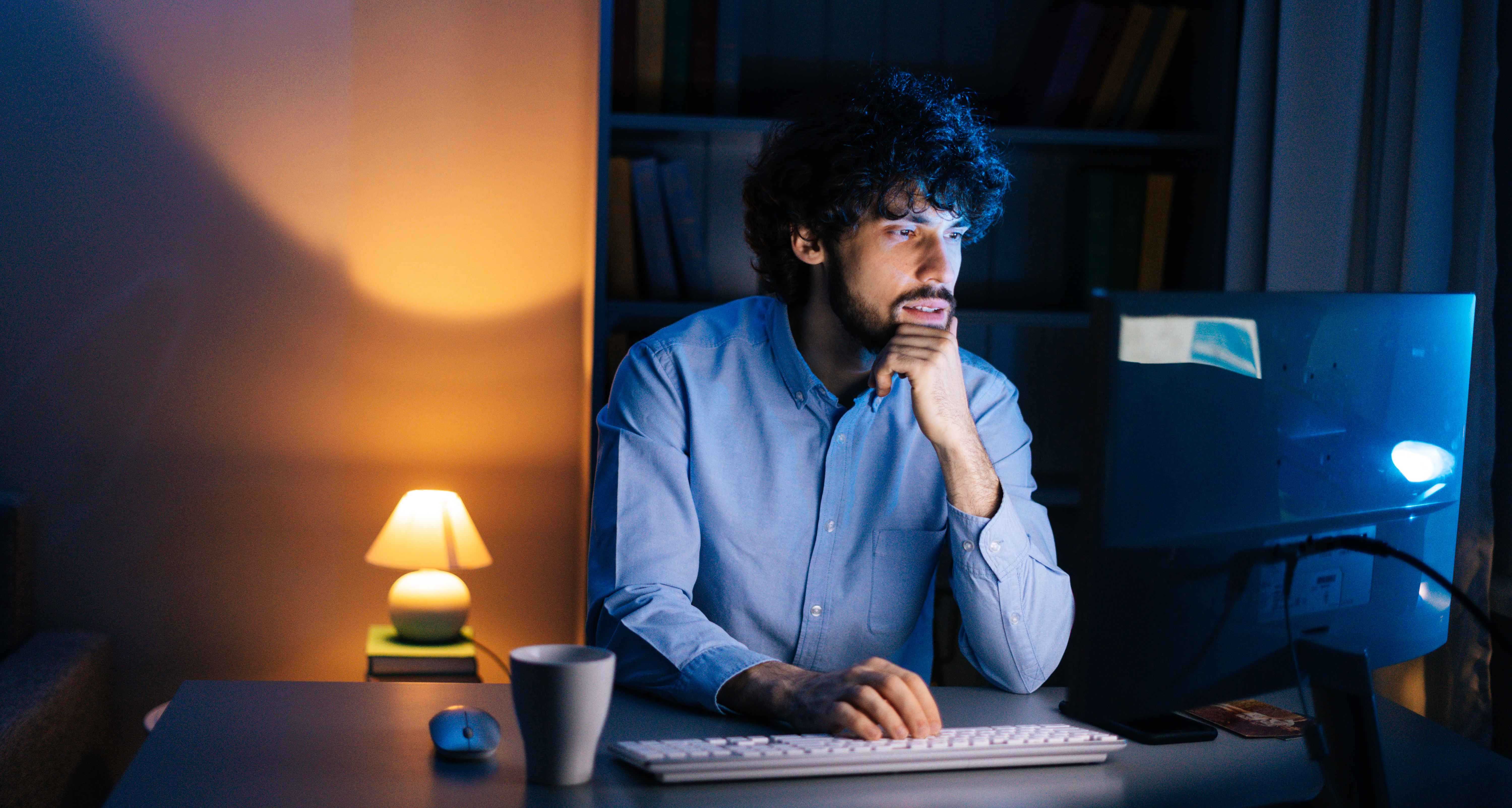 Innovative security and control
The SSFN uses real-time, end-to-end path-awareness, finding the most secure and reliable networking routes. Central access control and governance provide additional security measures while paving the way for new digital business models such as instant payments and digitised banking.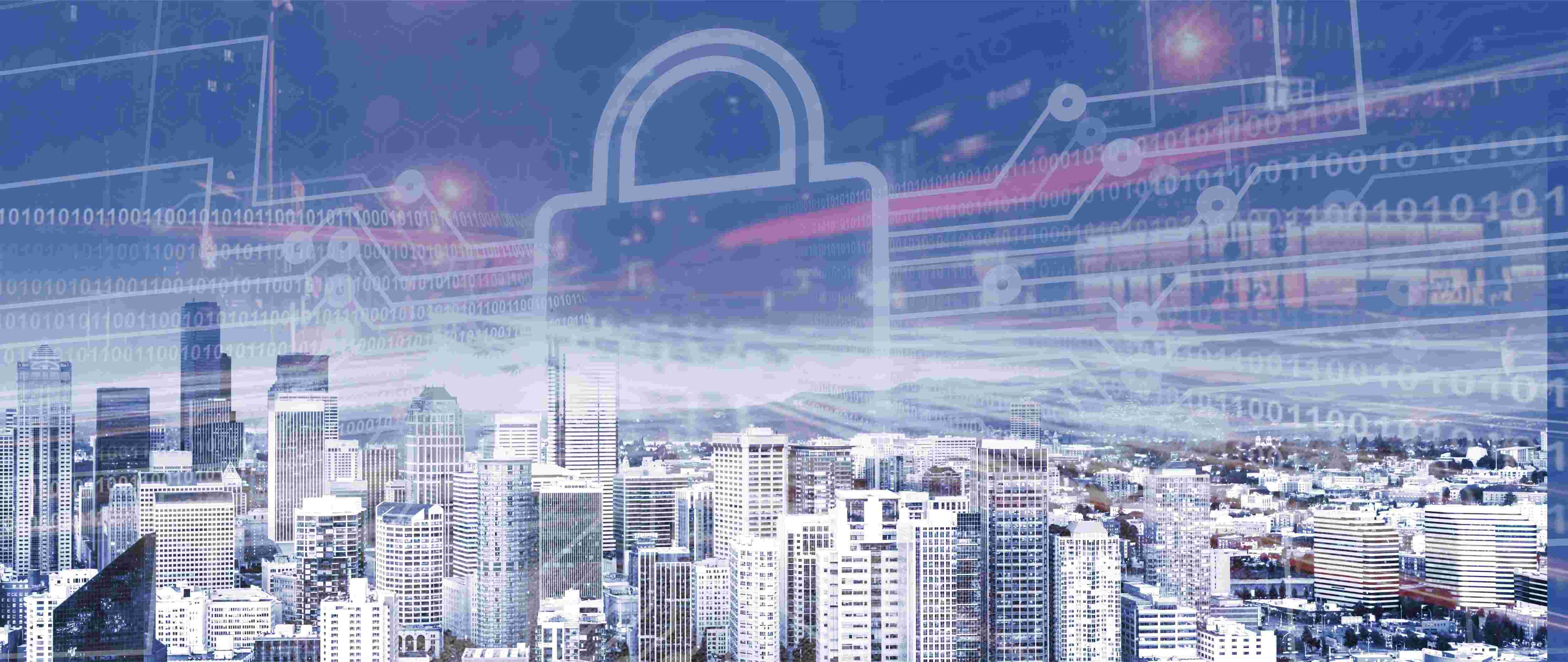 Are you SSFN ready?
We will go through the process with you, step-by-step.
Send us a message using the form below or book a short intro meeting with our experts now.
View the resources below to gain further insight into today's digital environment and why the SSFN is a welcome innovation for the industry.
See the latest press release of the Swiss National Bank here >
113th Annual Report Swiss National Bank 2020
It is our pleasure to present the Swiss National Bank's Annual Report for 2020. The first part of the report comprises the accountability report submitted by the Governing Board...
SIX Cyber Security Report 2020


These are extraordinary times. None of us has ever experienced anything like the coronavirus pandemic. and it remains uncertain when normality will return.
SNB: Maechler sieht Implikationen für SNB durch Digitalisierung
Gemäss Maechler hat die Bedeutung des bargeldlosen Bezahlens zugenommen. Somit steigt auch das Tempo bei der Einführung neuer Bezahllösungen.
Blog Posts & Pilot Test Results
We can help you get ready. Let's talk >